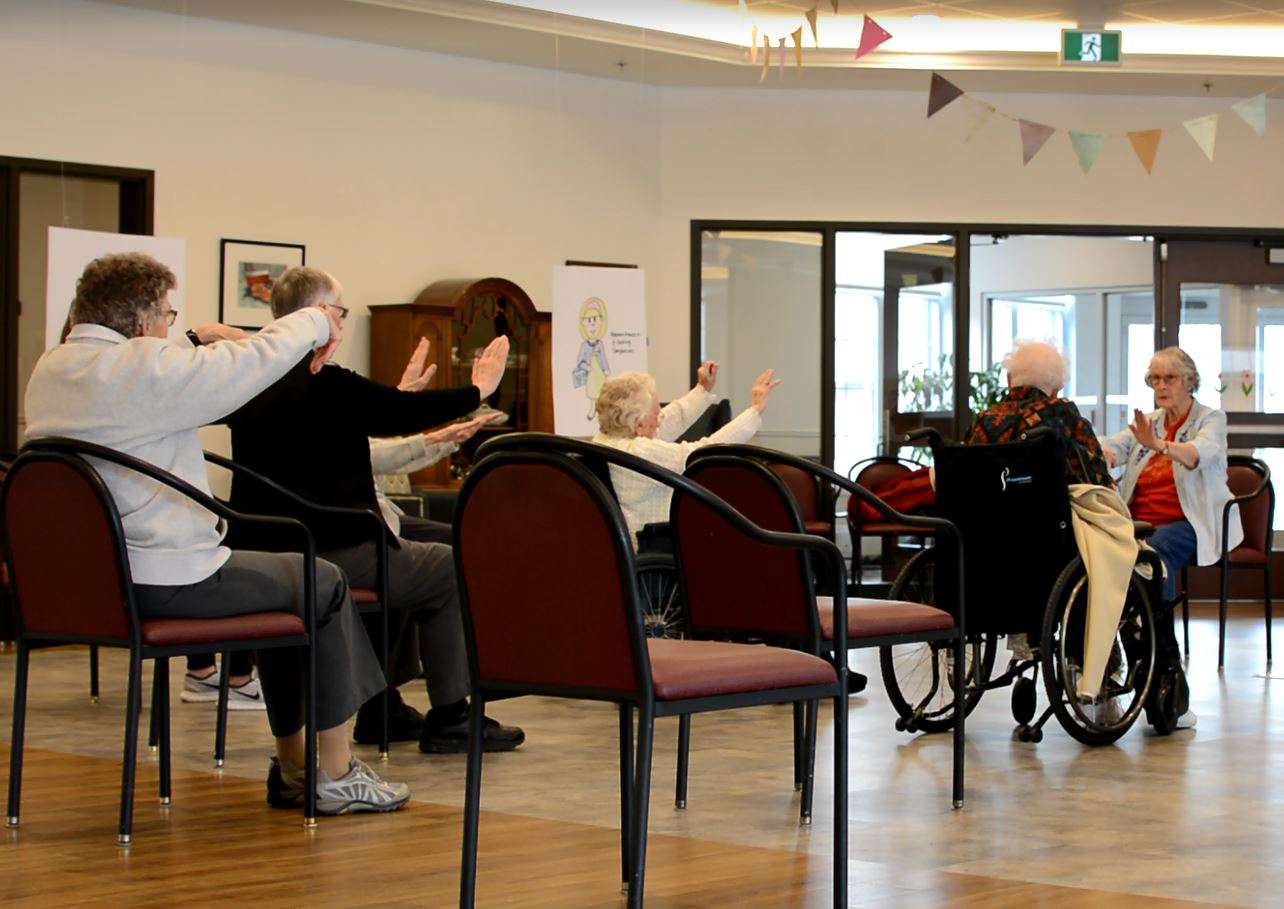 8

Jul
Join us this week on the Village Blog as guest writer Kinesiologist Audrey D'Amours recaps the information she presented at the June Senior's Seminar "Exercise Strategies and Resources for Seniors".
This week we welcome Kinesioloigst Audrey D'Amours B.Sc D.E.S.S certified PCES and Pilates, as she discusses why it is important for Seniors to remain active, and what are some of the best ways to do so.


Why we should move
Physically:
Improves overall health and wellness;

Improves overall physical condition, independence, mobility, walking and balance

Reduces loss of bone mass
Psychologically:
Improves social contacts and helps integration

Improves self-esteem and wellness

Reduces mental disorders like depression, anxiety, stress, insomnia
"Longitudinal studies have demonstrated that regular physical activity extends longevity and also reduces the risk of physical disability" Landi, F., Abbatecola, A.M., Provinciali, M. et al. Biogerontology (2010) 11: 537.https://doi.org/10.1007/s10522-010-9296-1
How we can move
Public health physical activity guidelines promote at least 150 minutes/week of moderate-to-vigorous physical activity (MVPA) for older adults and include "brisk walking" as a primary example of an appropriate activity
and
the World Health Organization promotes at least 30 minutes of moderate intensity physical activity 5 days per
week for older adults.
Make sure to work out all your physical abilities!
Walking, swimming, cycling, whatever you like as

cardiovascular activities!

Adding few resistance exercises to keep muscle mass is a

great idea!

Tai-Chi, yoga, Pilates, stretching, any balance/postural

exercises is a good way to vary your exercises routine!

THE SIMPLEST EXERCISE? WALKING
The range for healthy older adults is 7,000-10,000 steps/day, at least 3,000 of which should be accumulated at a brisk pace. For individuals living with disability or chronic illness the range is 6,500-8,500 steps/day (although this is based on limited evidence at this time).
Being healthy and realistic: Respecting your Limits

Stay tuned as Grace Village will be partnering with Audrey, and Bishop's University, to offer both advanced fitness and chair fitness for seniors which will be open to the community as well as residents!

Here are some great resources recommended by Audrey in both English and French:

National Institute on Aging at NIH
https://go4life.nia.nih.gov/free-resources/
Move50+
http://move50plus.ca/